Bright Hawaiian Ceremony by the Ocean
Eloping on Hawaii has its perks — you can dance with your toes in the sand on your wedding day! This adorable couple chose to celebrate their wedding by highlighting the gorgeous Oahu, Hawaii beaches with their tropical bright pink flowers, beachy wedding dress, and relaxed island estate venue.
Colleen and Brandon are Hawaiian locals so the venue was very important to them, which is why they had their elopement wedding ceremony steps from the ocean with a private lawn to host their cocktail hour and reception.
The couple welcomed their friends and family to the island and made them feel right at home. The best part? Their cute dogs made the guest list too!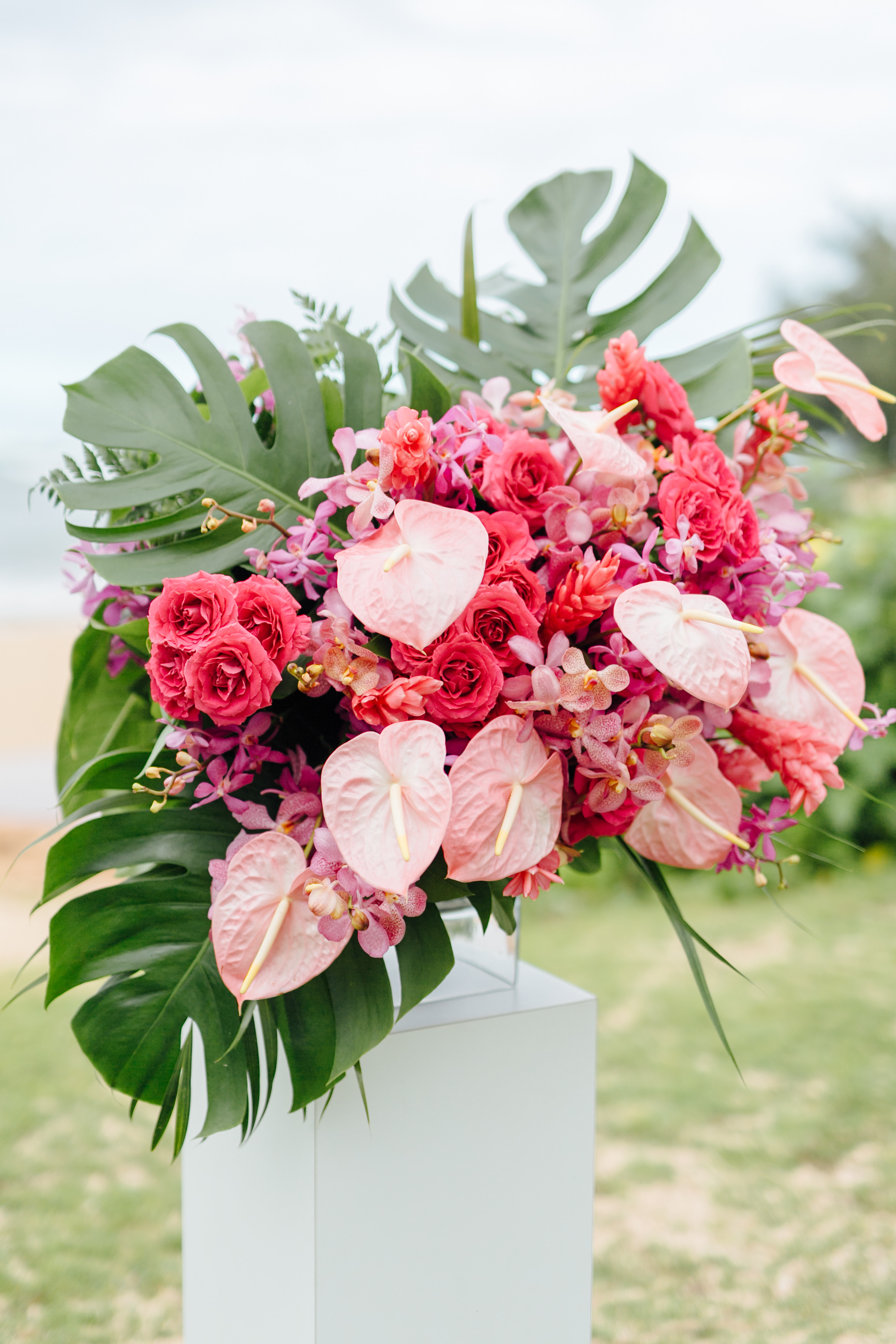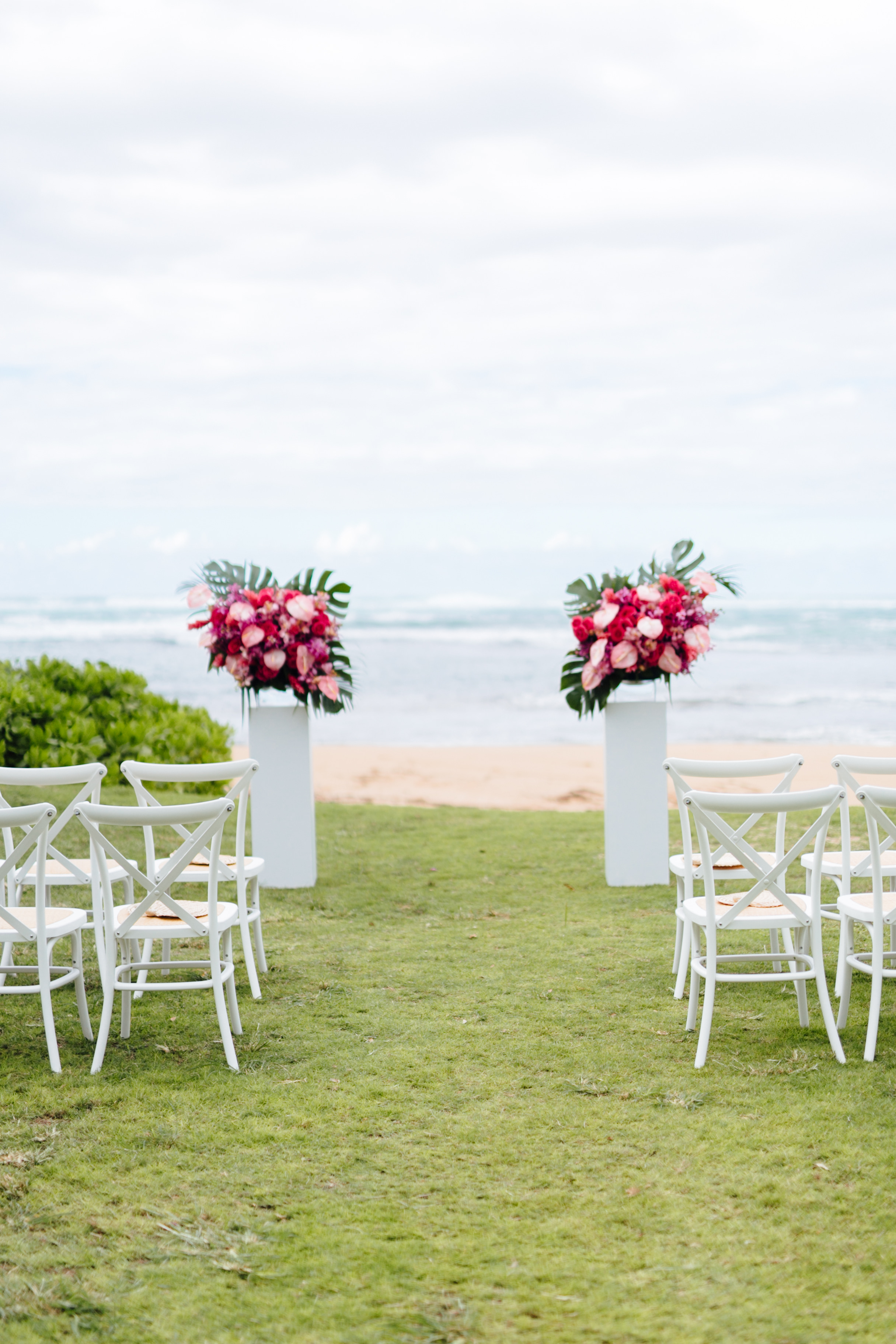 Island: Oahu, Hawaii
Wedding Style: Modern Hawaii in Pink
Signature Location: Private Estate
Embellishments: Flower Crown, Reception Dinner, Reception Flowers, Bride Lei, Dog Flowers, Hand Fans
Photographer: Schyne Photography